On-line shop selling doors.
Website creation.
What we did:
We created an online store using 1C-Bitrix with integrated e-commerce systems for this company who sells interior doors.
A special feature of this solution is the ability to choose products with a wide variety of different characteristics - such as door color, size, and hinge placement.

We installed a handy filter which allows the customer to search for the most important door attributes.
When the mouse cursor is hovered over the item picture, the frame expands presenting the customer with all the ordering options for that particular product.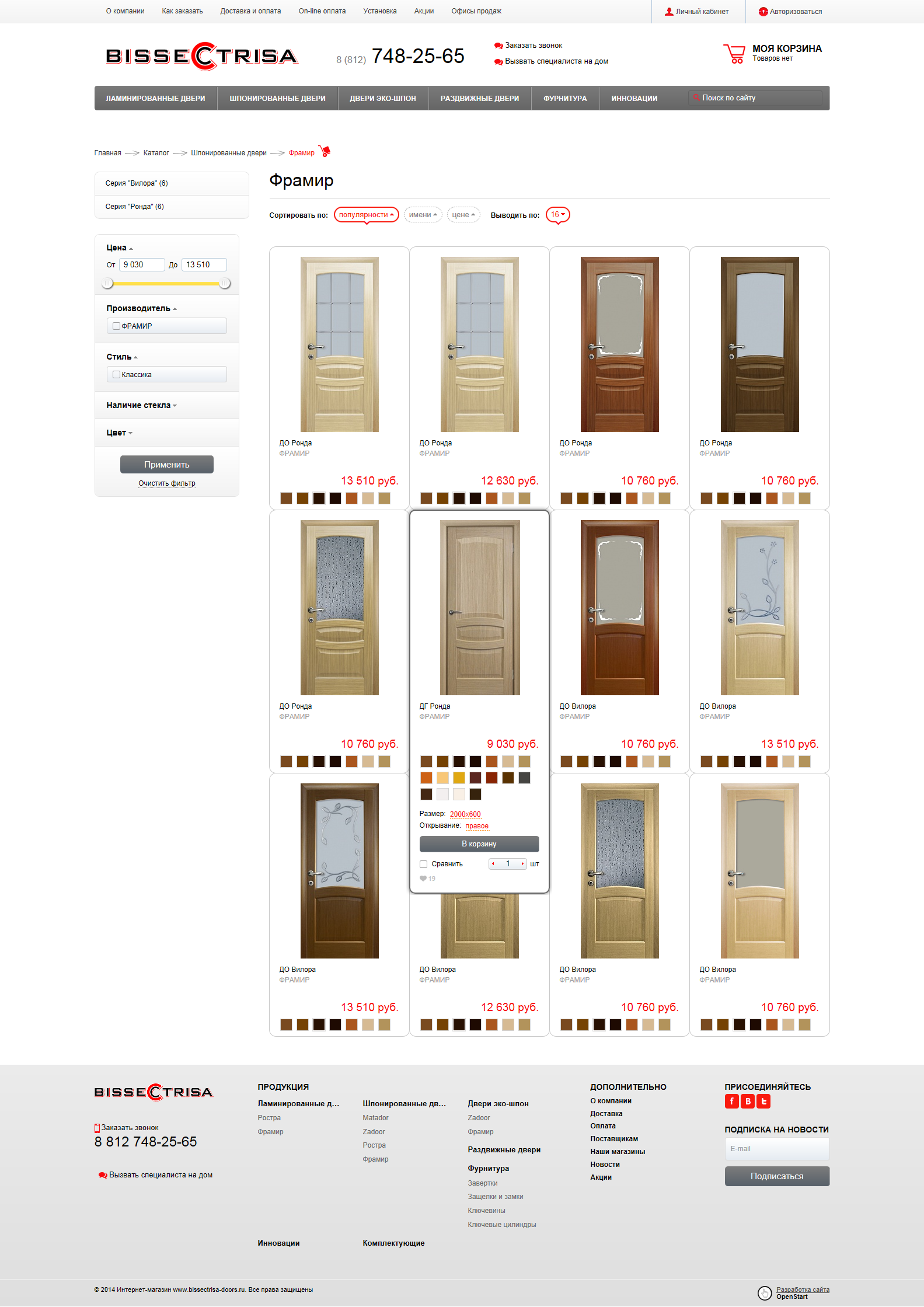 On the product pages, the customer may choose the door color, it's size and the location of the hinges. When the image is clicked on, the auto magnifier allows a closer look of the product.