Smartfone spares and accessories online shop.
Website develpoment and support since 2013.
What we did:
Website improvements based around UMI.CMS:
Made a detailed notification email system when ordering.
Integrate with Yandex - fast order.
Checkout refinement.
Development of SMS linking systems.
Performed translation from UMI.CMS to 1C-Bitrix and a number of improvements:
Transferring functions, data and static pages from UMI.CMS to 1C-Bitrix.
Connecting systems with template from "Aspro.-Online shop"
Setting up delivery and payment options.
Improving Smart-Filter.
Integration with payment system - payonline.ru
Setting up e-mail and SMS notifications on order change.
Implementation of a block "Often purchased"
Implement options for delivery and postage cost caculator.
Many other features.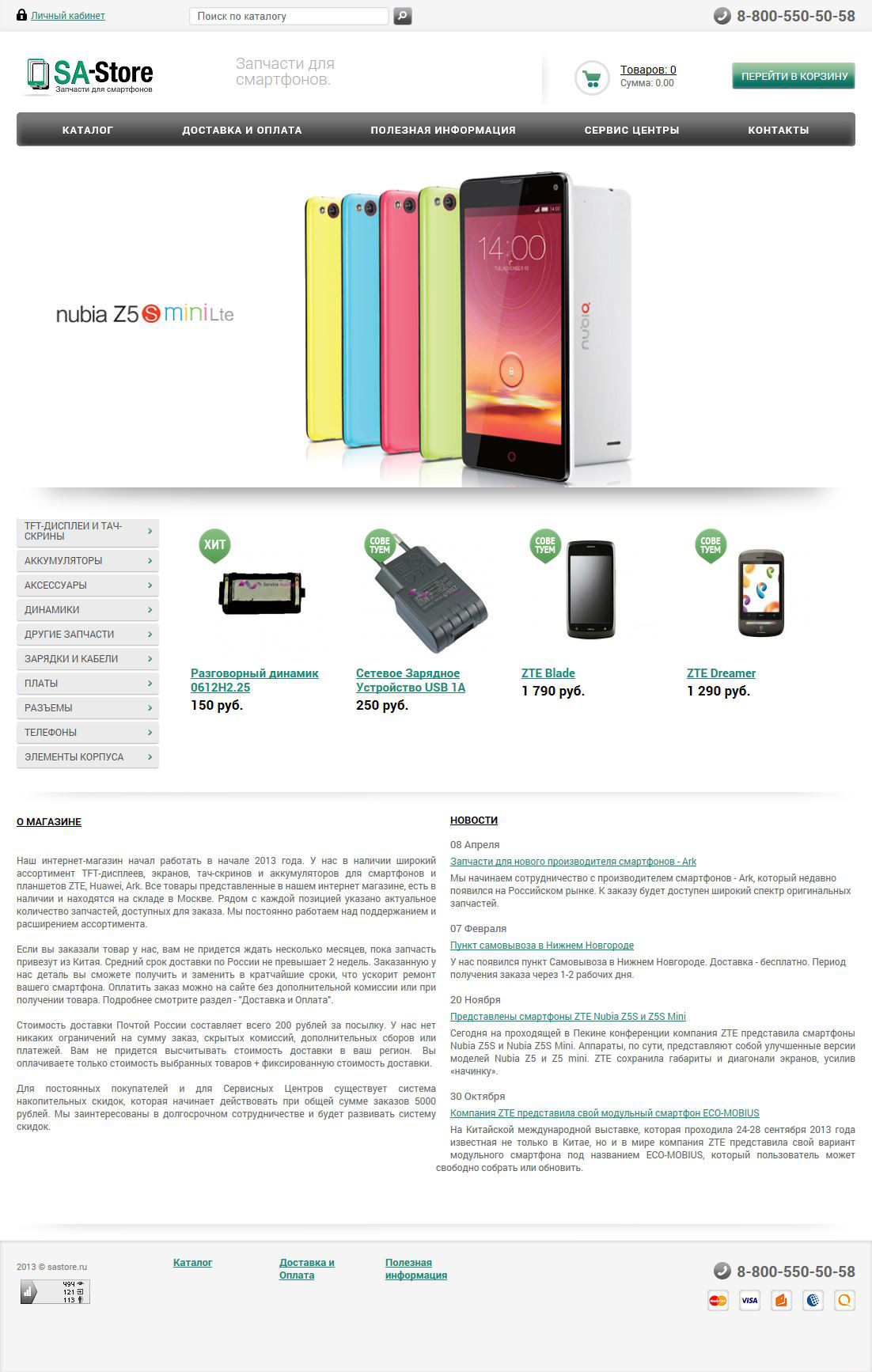 Catalogue categories with images and quantities.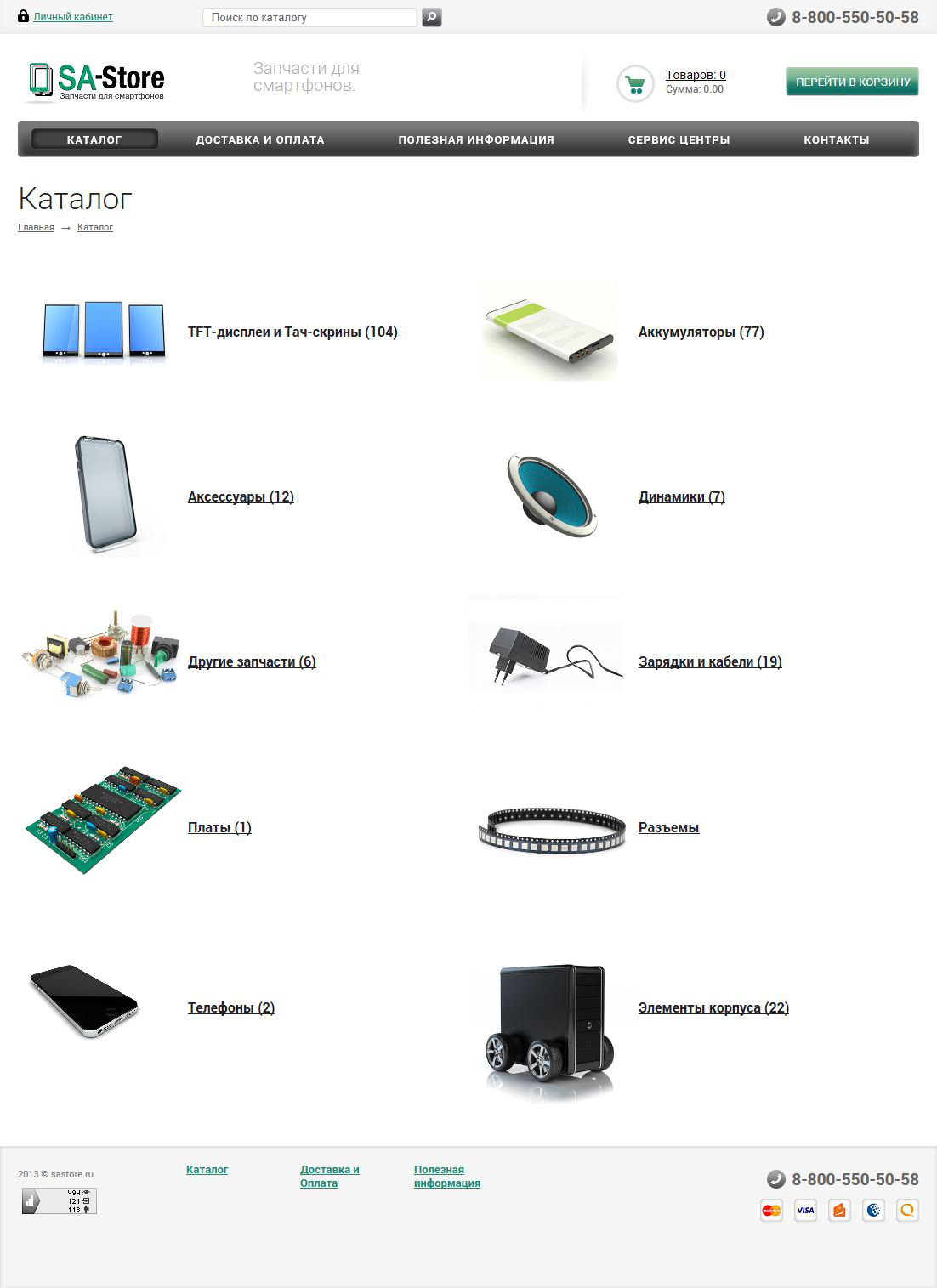 Product list within a category with appropriate property filters.

Check out with options for basket placement or 1 click buy. Stock levels and optional purchase information.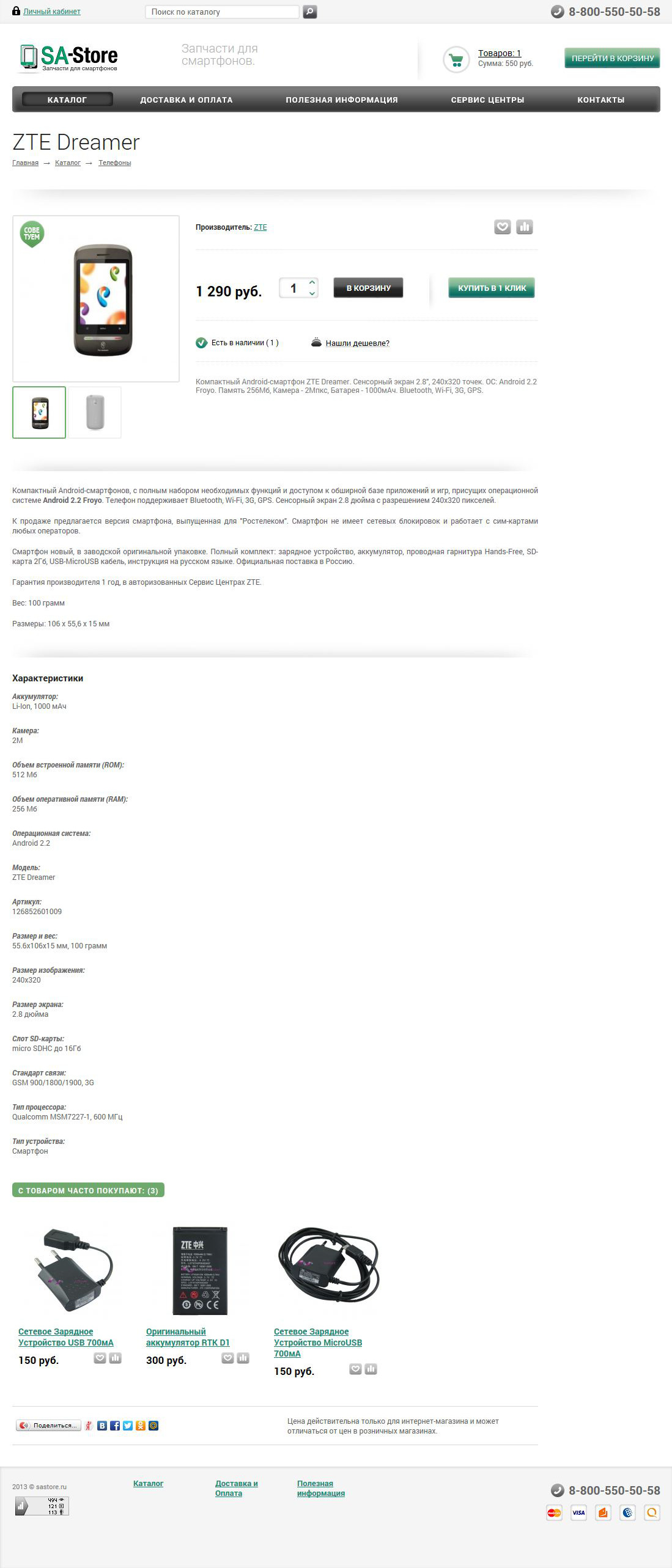 Basket with cancel or ammendment feature and a featured products section.